AS SEEN ON TV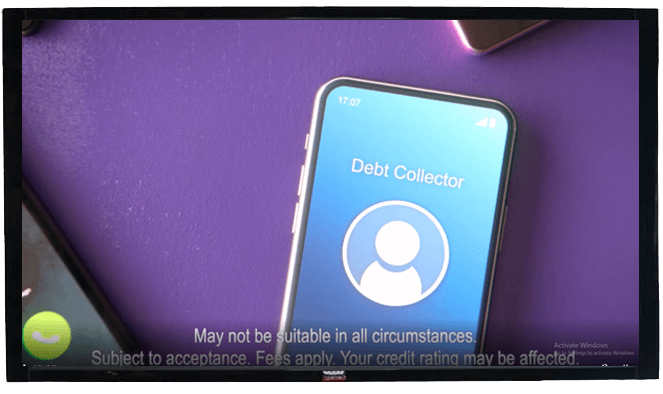 BOOK A CONSULTATION CALL ONLINE
SPEAK IN CONFIDENCE TO OUR IVA CONSULTANTS
SEE IF YOU QUALIFY TO WRITE OFF YOUR UNAFFORDBALE DEBT

OR APPLY TO RECEIVE A FREE

CALL FROM A DEBT CONSULTANT
What to expect during your call:
Identify how much you owe
If you qualify for the scheme
How much debt you could write off
Your will receive a FREE consultation call from a representative of Stop Your Debt to see if you qualify for the scheme to write off up to 75% of your debt. There are no upfront costs or obligation to follow the solution identified
An Individual Voluntary Arrangement (IVA) is an agreement between you and your creditors that allows you to pay one affordable payment to cover all your included debts. IVAs have to be setup and supervised by a Licenced Insolvency Practitioner, we are a fully Licenced Insolvency Practice with our own in-house Insolvency Practitioner.
Our IVA assessors will do an initial fact find with you to determine what you can afford to pay towards your debts each month. If you qualify for an IVA and want to proceed this will usually run over 60 months and at the end any remaining debt will be written off and you walk away debt free.
For example, if you have a debt level of £24,000 but can only afford £100 per month, after 60 contributions of £100 per month, you will only have paid £6,000 towards the debt of £24,000 which you had to start with. This leaves £18,000 of unpaid debt that is then written off, and this will mean 75% of your debt will be written off.
This depends on your debt level, type of debts you have and your affordability. We will do an initial assessment on all these areas over the phone and let you know once this is complete.
An IVA is completely tailored around your finances and will create a plan that involves repayments that you can genuinely afford. Once the IVA is agreed, your creditors are no longer allowed to take any further legal or recovery action against you.
If you are a homeowner you may need to release equity in month 54 of the IVA, if this is not possible then your IVA maybe extended from 5 years to 6 years.
Your credit file will be negative impacted for 6 years.
Only unsecured debts can be added into the IVA.
You won't be able allowed to apply for more than £500 credit throughout the course of your IVA.
Your IVA is recorded on the public insolvency register.
There are no upfront fees to do an IVA with ourselves, and you will only be asked to make a payment towards your IVA once the IVA is approved. Our fees, which are called a Nominee's fee and Supervisor's fee, are included in what you pay back over the term of the IVA.